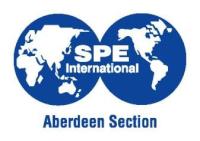 During Offshore Europe, a panel of international industry experts will discuss the preconceived perceptions that students and graduates have of a career in oil and gas, and how they differ from the experiences of those operating in the sector.
Hosted by the Society of Petroleum Engineers (SPE) Aberdeen Section's Young Professional Committee, the panel will take place during the final day of Offshore Europe, Friday 11 September, at the Aberdeen Exhibition and Conference Centre and aims to inspire the next generation to pursue a career in the oil and gas sector, whilst also motivating young professionals to consider new opportunities within the industry.
SPE President and director general of Statoil Mexico, Helge Hove Haldorsen, will lead the panel discussion. Joining him will be David White, senior technology advisor at Schlumberger, Rod Christie, CEO of subsea systems and drilling at GE Oil & Gas, Shona Cormack, vice-principal and pro-vice chancellor of Robert Gordon University, and Bob Greenwood, partner and head of oil and gas practice at Odgers Berndtson.