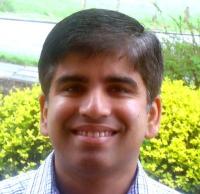 Safety and risk management consultancy GexCon is expanding with an office in London to provide personal service across its network to a growing customer base in complex safety and risk management for high-hazard industries including the oil and gas sector.
In addition to its current services in advanced dispersion, explosion and fire modelling , GexCon will offer high-hazard consequence modelling and flow-assurance modelling through a highly experienced technical team providing on-the-ground support and advice.
Leading the team based at the offices in Olympic Way, Wembley, will be Dr Prankul Middha, general manager for consulting at GexCon, who holds diverse experience in safety and risk management.
Dr Middha said: "I am excited to be part of GexCon's vision and plans for growth. We now have a broad range of expertise for the oil and gas and other sectors which have a requirement for assessing risk through our modelling techniques and management strategies.
"Increasingly, our customers want the reassurance that they have reduced risk both to satisfy regulatory requirements and to minimise project cost escalations in addition to adding value to their assets and business integrity model."