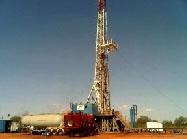 Oil Basins Limited has not resigned as Operator of EP487 (Derby Block) and the Company continues as Operator.
OBL has advised Rey Resources Limited (REY) and its subsidiary Rey Lennard Shelf Pty Ltd that RLS does not meet the agreed preconditions and minimum legal requirements to perform as Operator in accordance with the permit grant, the DMP Guidelines and under the Joint Operating Agreement executed on 29 May 2015.
OBL has formally advised REY and RLS on 13 January 2016 that RLS is in Default under the JOA with respect to a number of matters, including that RLS has not paid the outstanding cash calls for work completed between 1 June 2015 and 31 December 2015.