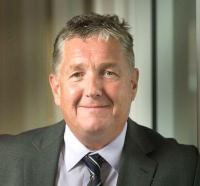 OPITO International, the global oil and gas industry's training standards body, has agreed to provide £750,000 of funding over five years to the Open University's international development arm. This builds on a previous agreement which saw OPITO donate £115,000 over the last three years.
The Open University's international development office works with academic experts to deliver scalable development programmes and teaching and research initiatives which have a positive impact on developing countries.
The Open University is globally recognised for its teaching and pioneering research to address skills and leadership gaps, improve governance, boost economies and drive social, technological and entrepreneurial innovation. Working with governments, NGOs, funding institutions and local partners, it delivers programmes in developing countries such as front-line health, teacher education and the English language in sub-Saharan Africa and South Asia.