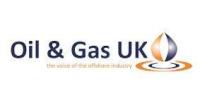 Oil & Gas UK launches a new category for the sector's ninth annual awards evening. The Oil & Gas UK Awards 2015, sponsored by Shell U.K. Limited, will take place at Aberdeen's Exhibition and Conference Centre on Thursday 5th November. Nominations for this category will close on 2nd September this year.
In recognition of the industry's current drive for new, more efficient ways of working, the new Oil and Gas Authority MER UK Award will recognise those companies whose cooperative approach and positive behaviours have helped to maximise the economic recovery of oil and gas from the UKCS.
Oil & Gas UK's chief executive, Deirdre Michie, commented, "I'm delighted to announce this award, which recognises the importance of addressing our current challenges. This latest addition to our Awards line-up reflects one of the key challenges facing industry today.
"Industry as a whole is putting a great deal of effort into improving its performance – and I look forward to hearing just some of those examples of excellence on the night.
"The OGA is a critical catalyst for the work being done to sustain activity in the offshore oil and gas sector and we look forward to working with Andy Samuel and the OGA in encouraging co-operation across the industry and promoting its achievements."