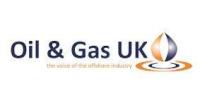 Deirdre Michie takes up the position of chief executive at Oil & Gas UK, replacing Malcolm Webb who, following a brief handover period, formally retires on 31 May 2015.
Appointed by the Board of Oil & Gas UK in February this year, Deirdre will be based in Aberdeen with an office in London.
Deirdre Michie commented:'I am really pleased to be taking on the role of Oil & Gas UK CEO. Our industry has a tough journey ahead, but I hope by working together, this sector will become stronger, safer and have a brighter future with a thriving supply chain, for decades to come.
'I am very impressed by the team here at Oil & Gas UK. I now look forward to meeting our many members across the operator community, the oil and gas supply chain, and throughout the country, to ensure that as the leading representative body, we focus and align on the key challenges and opportunities facing us.