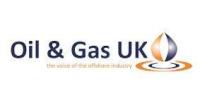 The Board of Oil & Gas UK, the trade association for the UK offshore oil and gas industry, has appointed Deirdre Michie as the organisation's new Chief Executive, following a comprehensive search led by The Curzon Partnership.
Deirdre Michie will take up her position from 1 May 2015, replacing the current Chief Executive Malcolm Webb who formally retires on 31 May 2015. She will be based in Oil & Gas UK's Aberdeen office and will also have an office in London.
Deirdre Michie joins Oil & Gas UK from Shell where her career has spanned almost 30 years in senior UK and global upstream and downstream management positions. Having worked extensively in both operator and supply chain orientated roles, she brings significant experience of the upstream oil and gas industry, with a strong and proven background in strategic contracting and procurement, commercial negotiation and communications. A graduate in Scots Law from Dundee University, she has built an impressive track record while at Shell leading multi-disciplinary teams to deliver robust and sustainable business outcomes.