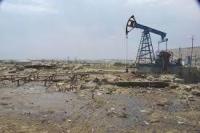 The Board of Oil Search Limited has unanimously decided to reject Woodside's non-binding conditional indicative proposal to acquire all the shares in Oil Search for a consideration of one Woodside share for every four Oil Search shares held (the "Proposal").
Following a detailed evaluation of the Proposal, the Board has concluded that the Proposal is highly opportunistic and grossly undervalues the Company. Since receiving the Proposal, the Company has undertaken substantial shareholder engagement.
The overwhelming feedback has been that this Proposal has little merit. Oil Search is a pure PNG oil and gas play with clear growth opportunities and an excellent track record of delivery.
The Proposal would significantly alter the fundamental characteristic of an investment in the Company and dilute the present growth profile available to its shareholders. Oil Search has a material equity position in the world class PNG LNG Project and in attractive, low cost, LNG growth opportunities.