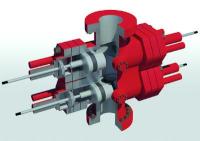 Oilennium™ Ltd. has been retained by the International Well Control Forum (IWCF) to produce a new eLearning course to explain the life cycle of a well, with primary emphasis on well control.
The IWCF, which sets international training standards for well control, commissioned Oilennium to create the user-friendly course which will offer an engaging and informative overview of this topic.
The course is being designed to raise awareness of well control amongst those working in the global oil and gas industry, and those considering a career in the sector. IWCF plans to make it available free-of-charge on its website as part of this drive.