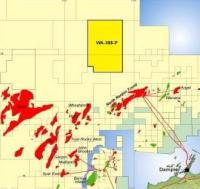 Oilex Ltd has successfully raised approximately $6.8 million (gross) through the placement of 94.75 million new shares (New Shares) to domestic and international institutions and sophisticated/professional investors (Placement).
The Placement was undertaken by Joint Lead Managers DJ Carmichael Pty Limited, Patersons Securities Limited, and RFC Ambrian Limited acting for the UK portion of the capital raise.
The Placement was priced at $0.072 per share, a 3% discount to the 30 day VWAP and was supported by new and existing Oilex shareholders and directors, closing oversubscribed in Australia.