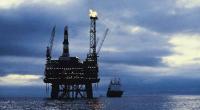 IFS, the global enterprise applications company, has announced that oilfield services company Petro Well Services will implement IFS Applications™ 9 to streamline operations. The solution was sold and will be implemented by IFS's Scandinavian partner Addovation, a member of the IFS Partner Network. It will be deployed as a cloud solution on Microsoft Azure.
Petro Well Services AS is a provider of a cost efficient, innovative rig concept for Plug and Abandonment of offshore oil wells to significantly reduce Oil Operators' total platform decommissioning costs.
Following a thorough evaluation, the company decided to implement IFS Applications 9 in Norway and Scotland to optimise key processes within the company, creating a more effective and transparent supply chain and building a closer connection to the customers. This will be achieved by using IFS Applications' powerful support for supply chain management, finance, HR, projects, maintenance, and sales & service. Petro Well Services will be using several of the new IFS Applications 9 features, including preconfigured IFS Lobbies.
By deploying IFS's preconfigured industry solution for Offshore Service, the company will benefit from a rapid and cost-effective implementation process with a go-live date in December this year.
"IFS and Addovation have a proven track record within the Oil & Gas industry and were chosen because IFS Applications is able to solve all our needs within one integrated standard solution," Samuel Murén, CEO of Petro Well Services AS says. "Our processes are quite complex, and IFS Applications will enable us to manage those easily and with great transparency across the organisation. The rapid and cost-effective implementation process, thanks to preconfigured industry templates, was also a key reason for choosing IFS."
Glenn Arnesen, CEO of IFS Scandinavia adds, "This is a great win for IFS and our partner Addovation. It is also a testament to our on-going success in the oil and gas industry and how we continue to deliver a fully integrated ERP solution using a cost-effective implementation concept."
IFS's long-term goal is to strengthen its partner network to boost sales to small and mid-sized companies as well as large enterprises. IFS has entered into a number of new partnerships with resellers in the past year. Petro Well Services is yet another customer that joins IFS through such a partner, proving that IFS's partner strategy benefits both customers and IFS.