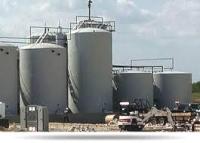 Oilfield Water Logistics (OWL) has acquired the saltwater disposal wells (SWD) and producer contracts of GP II Energy, Inc.
The transaction adds three strategically located saltwater disposal wells and significant piped water volumes to OWL's assets. The three wells, Oasis SWD, Keystone SWD and Topeka SWD, expand OWL's footprint in the Permian Basin, establishing its presence in Winkler and Reeves counties and reinforcing its commitment to creating a reliable water infrastructure network.
"GP II was a strategic acquisition for us, as we continue to expand our piped water infrastructure portfolio across Texas, New Mexico and beyond," said OWL CEO Chris Cooper.