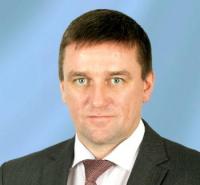 Oleg Arno was born in Yakutsk in 1967. He graduated from Gubkin Russian State University of Oil and Gas in 1992, majoring in the 'process and comprehensive tooling of oil and gas fields'. Oleg Arno has an MBA degree.
His entire career is linked to Gazprom.
Between 1992 and 1996 – process unit operator of the 4th grade, Engineer of the 2nd grade at Gazprom Dobycha Yamburg.
Between 1996 and 2011 – Chief Technologist, Division Head, Deputy Head of Gas and Gas Condensate (Oil) Production Directorate of Gas, Gas Condensate and Oil Production Department at Gazprom.
Between 2011 and 2015 – Chief Engineer – First Deputy Director General of Gazprom Dobycha Yamburg.
Oleg Andreev, former head of Gazprom Dobycha Yamburg, is currently in charge of Giprospetsgaz.