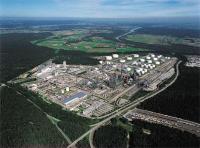 This trading statement provides basic provisional information for the quarter ended June 30, 2015, including data on the economic environment as well as OMV's performance during the period. The OMV Group Q2/15 results will be published on August 12, 2015. The information contained herein may hence be subject to change and may differ from the final numbers that will be reported.
In Q2/15, production increased by 1% compared to Q1/15, despite Yemen production being shut-in since early April and Libya remaining shut-in due to security issues. The increase was due to higher Norwegian production volumes as a result of the Gudrun field ramping up, following the technical issues in Q1/15.
Furthermore, increased production levels from New Zealand reflected the additional wells brought on stream at the Maari field. Sales volumes increased by 9% compared to the previous quarter, mainly as a result of higher liftings in Norway, Tunisia and New Zealand.