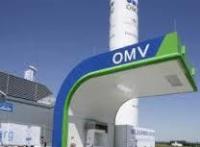 Patrizia Zoller-Frischauf, Member of the Government of Tyrol and Alois Wach, Head of OMV and Avanti filling stations in Austria and Germany, unveiled Tyrol´s first hydrogen filling station today. OMV, the integrated, international oil and gas company, has thereby taken an important step in expanding Austria's infrastructure for fuel cell vehicles. The new filling station is on one of Europe's most crucial transit routes and will make it possible for drivers to go from Stuttgart to Verona with a fuel cell vehicle.
Patrizia Zoller-Frischauf, Member of the Government of Tyrol: "Today´s opening of the OMV hydrogen filling station represents the cornerstone for emission-free transport in Tyrol. As a state which suffers from intense transit traffic leading to CO2, particulate matter and noise, we are eager to embrace a future of emission-free hydrogen. That's why we Tyroleans welcome OMV's commitment on this critical Trans-European traffic axis."
Hydrogen is the first choice of future fuel technologies for OMV Manager Alois Wach: "I am convinced that there will be a wide range of options for future transport: from economical cars powered by diesel or petrol to urban electric scooters through to fuel cell vehicles. Our R&D focus is on fuel cells and therefore on hydrogen. This innovation fits in well with our core business, as our refineries already produce large quantities of hydrogen for industrial use. This element is available in practically unlimited quantities and is as good as emission-free - a major step towards a greener future on the road."