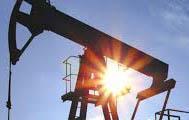 Oil and Gas IQ announced that Operational Excellence will be instrumental to sustaining the oil and gas industry in the North Sea.
Oil and Gas IQ states that Operational excellence is now a business imperative that will determine both the survival and competitive advantage of oil and gas companies in the region.
This statement comes following months of uncertainty in the oil and gas industry.
Earlier this year the BBC discussed how the cost of extraction in the North Sea is one of the highest globally. The North Sea's resources are diminishing and with the current oil price, companies in this region are facing an uncertain future, if they don't act now. ''Analysts have even warned that investment in North Sea oil exploration has all but dried up, threatening the entire industry." BBC Business News, 2015