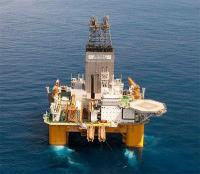 Ophir Energy plc announces that drilling operations have now concluded on the Affanga Deep-1 well in the Gnondo Block offshore Gabon. Ophir has a 100%* operated interest in the Block.
The well was drilled by the Vantage Titanium Explorer drillship to a depth of 4,240m TVDSS and was targeting a number of reservoir intervals of Turnonian and Cenomanian age.
The well encountered thinner than expected sandstone sections with poor reservoir characteristics. Gas and indications of liquids were encountered during drilling but significant hydrocarbon shows were not encountered in the target formations.