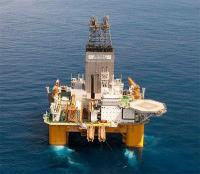 Ophir Energy plc has been provisionally awarded a block in the Myanmar offshore licensing round. Separately, drilling operations have now commenced on both the Affanga Deep-1 well on the Gnondo Block, offshore Gabon and the Taachui well on Block 1, offshore Tanzania.
Nick Cooper, CEO, commented,"We are delighted to have been provisionally awarded this new offshore licence in Myanmar where the licensing round was highly competitive with several Major oil companies being awarded blocks adjacent to ours. Whilst this is our first licence award outside of Africa it is in keeping with our strategy of focusing on acquiring deepwater acreage with large footprints and significant running room.
Meanwhile, the 2014 drilling programme continues with the Affanga Deep and Taachui wells and we look forward to the remainder of the year where several further wells are planned on our acreage in both West and East Africa."