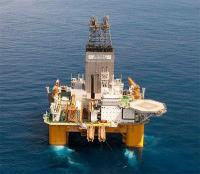 Ophir has commenced its two well exploration drilling programme in Block G4/50, in the western Gulf of Thailand with the spud of G4/50-10 exploration well on the Soy Siam prospect.
The G4/50 Block partly surrounds Ophir's producing Bualuang oil field and spans a series of Tertiary aged sub-basins in the western Gulf of Thailand. The two well programme will test whether there is a working hydrocarbon system in one of these, the presently undrilled South Western Sub-Basin. The main play risk is considered to be charge, specifically source distribution and maturity.
The Soy Siam Prospect comprises a single fault block which has potentially been charged from both the Bualuang and South Western Sub-Basins. The G4/50-10 well is targeting Miocene sandstones that are the age equivalent of the producing reservoirs in the Bualuang oil field, located 15 km to the north. The Soy Siam Prospect has 25 MMbo of mean prospective resource and a 21% chance of success.