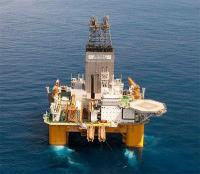 Ophir Energy says that the Scheme has now become effective and the entire issued ordinary share capital of Salamander is owned by Ophir.
Scheme Shareholders on the register at the Scheme Record Time, being 6.00 p.m. on 27 February 2015 will receive 0.5719 of a New Ophir Share for each Scheme Share held.
Admission of 152,208,612 New Ophir Shares to the premium listing segment of the Official List and to trading on the main market for listed securities of the London Stock Exchange is expected to occur with effect from 8.00 a.m. (London time) on 3 March 2015.
Settlement of New Ophir Shares held through CREST is expected to take place by 8.00 a.m. (London time) on 3 March 2015. Share certificates in relation to the New Ophir Shares to be held in certificated form will be despatched by no later than 16 March 2015.