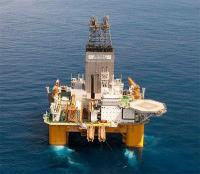 Ophir has completed operations on the G4/50-11 wildcat exploration in the South Western Graben of the Gulf of Thailand. The well was the second in Ophir's 2015 exploration drilling programme in the G4/50 licence and targeted the Parichat Southwest prospect.
The G4/50-11 well reached a total depth of 2,830 metres (True Vertical Depth Sub-Sea) and encountered oil in both the primary Oligocene and secondary Miocene reservoir targets.
Overall the well encountered an aggregate 5.5 metres of net oil pay, but the discovery is considered to be below the economic threshold for a commercial discovery.