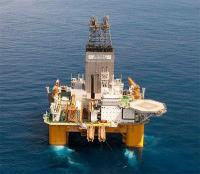 Ophir Energy plc announce the Kamba-1 discovery and an update on its drilling programme in Tanzania.
Block 4: Kamba-1(& 1ST) gas discoveries
The Kamba-1 well in Block 4 has resulted in gas discoveries of 1.03TCF in the Kamba and Fulusi prospects. BG operates the Block 4 licence and Ophir holds a 20% interest.
The well was drilled by the Deepsea Metro I drillship in a water depth of 1,379m to a total depth of 3,969m with the twin objectives of intersecting the Paleocene-aged Fulusi prospect (a northern extension of the earlier Pweza discovery) and the primary target of the Cretaceous-aged Kamba prospect.