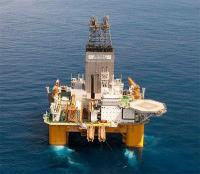 As part of a reorganisation across all levels of the Company designed to reduce costs, and adjust to the future needs of the business, the Board of Ophir is to restructure and streamline the senior management team. The restructuring will result in a smaller Board with the number of Executive Directors reducing from three to two and Non-Executive Directors reducing from six to five.
Dr Bill Higgs has been appointed as Chief Operating Officer, effective 10 September 2014, reporting directly to Nick Cooper, and will join Nick as the second Executive Director and Board Member.
Lisa Mitchell and Dennis McShane are stepping down from their respective roles as Chief Financial Officer and Director of Strategy and are expected to step down from the Board before the end of 2014. A further announcement will be made in due course confirming the effective dates of Lisa's and Dennis' departures.