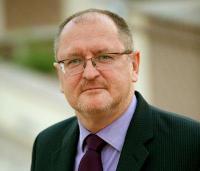 OPITO has appointed a new managing director to lead the UK arm of the organisation as the industry gears up for a major change in how it addresses its skills needs.
John McDonald has taken over the reins at OPITO from Larraine Boorman who stood down in August. He brings a wealth of experience and an impressive track record in the skills, training and workforce development sector to the Aberdeen-headquartered organisation.
Former director of the Scottish Qualifications Authority (SQA), Mr McDonald has been director of international workforce development for OPITO for a year, working with a number of oil majors and leading on OPITO's work in building agreements with governments and industry in places as far-ranging as Oman, Iraq, Malaysia and East Timor.
During his time at SQA, Mr McDonald led the development of new products and services and created new markets in Asia and the Middle-East. An alumni of Harvard Business School, he worked at ministerial level in several countries on capacity building projects in education and training. Before joining OPITO, he was a director of ACTVET, the government body charged with creating a vocational education and training system in Abu Dhabi.
As managing director, Mr McDonald will oversee OPITO's growth as it looks to build on its success to date in delivering against the industry's identified skills needs across all sectors, both onshore and offshore, and ensuring the learning and training supply is in place to meet them.