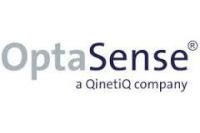 OptaSense has been recognised for its contribution to improving the safety of hydraulic fracturing. OptaSense's DAS Hydraulic Fracture Profiling (DAS-HFP) service has been selected as a finalist for the prestigious World Oil Award in the Best Health, Safety & Environment / Sustainable Development Onshore, category.
The DAS-HFP service is used within hydraulic fracture operations where OptaSense technology is not only used to improve the operational efficiency of hydraulic fracture stimulation but also provides a real-time monitoring capability to verify well integrity.
OptaSense helps operators manage unplanned events such as flow behind casing, casing leaks and ruptures, casing collapse and isolation failures between stimulation stages. This not only has economic value for optimising a hydraulic fracturing program but also delivers significant value for environmental monitoring of fracture fluid break-through into other subsurface formations and freshwater aquifers due to wellbore barrier failure.