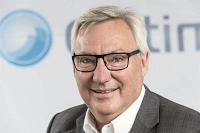 Norwegian ballast water treatment (BWT) specialist Optimarin has become the first system supplier to gain full USCG type approval. The development, which adds to IMO approval and certification from a host of classification societies, means Optimarin's environmentally friendly UV-based technology now leads the market in terms of global compliance.
"This is a huge day for our company, and our customers," comments Optimarin CEO Tore Andersen. "USCG has the world's most stringent testing standards, meaning that once a system has approval it is assured of total global compliance, now and into the future.
"There are numerous units with USCG Alternate Management Systems (AMS) certification, but this is a temporary measure to allow trading in US waters. At some point, if they haven't met full USCG approval standards, they will have to be changed. So, it really pays for shipowners to invest in fully compliant systems today for their entire fleets. The peace of mind that provides cannot be overstated."
The Optimarin Ballast System (OBS) utilises a combination of filtration and powerful 35-kW UV lamps to treat ballast water without the need for chemicals. DNV GL tested the system to USCG standards for fresh, brackish and marine water at the NIVA test facility in Norway.
The confirmation of approval comes just weeks after John Mauger, Commanding Officer of the Coast Guard's Marine Safety Center (MSC), described Optimarin's application – the first in the industry – as "a milestone" in the fight to protect marine biodiversity in US waters.
"We've been working on developing simple, flexible and reliable BWT technology for over 20 years now," states Andersen. "In that time we've built unrivalled expertise and a system that is market proven and easy to install on any vessel, newbuild or retrofit.
"From our perspective, this approval from USCG is a reward for all that hard work, and for our customers' it provides confirmation that they've made the right choice in investing in an ambitious team that are solely dedicated to this segment. We now have over 300 systems installed worldwide and have received almost 500 unit orders. With this approval confirmation we expect the business to move even further ahead and consolidate our leading position."
Optimarin, which installed the world's first commercial BWT system on the Princess Regal in 2000, has had its best year in business in 2016, taking orders from a wide range of shipowners, operators and yards. These include contracts with Atlantis Tankers, Vard Group, Saga Shipholding, Fincantieri Bay Shipbuilding, Fisherman's Finest, Solvang ASA, and Carisbrooke, amongst others. Of the OBS units installed, over 60 have been retrofitted, fitted in conjunction with global engineering partners Goltens and Zeppelin Power Systems.
Optimarin's technology is certified by a comprehensive range of classification organisations, including DNV GL, Lloyd's, Bureau Veritas, MLIT Japan, and American Bureau of Shipping.