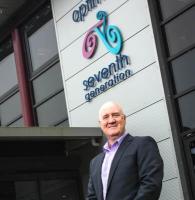 Optimus Seventh Generation Ltd, an Aberdeen headquartered behavioural safety consultancy, has entered into a Teaming Agreement with Kuala Lumpur based SynergenOG, an independent engineering consultancy specialising in Process Safety, Integrity and Technical Risk Management.
Optimus Seventh Generation's agreement with SynergenOG enables the company to provide safety professionals into Malaysia, Indonesia and the wider Asia market where North Sea experience and training are much coveted. It is expected that this will create more than 10 new jobs for Optimus Seventh Generation and further expands its presence in Asia, following on from its recent contract win with COSL Drilling Pan Pacific Limited in Indonesia.
Optimus Seventh Generation chief executive Derek Smith said: "Based on evidence gathered from our Culture of Care Diagnostic® we have developed a range of safety culture improvement products. These include targeted Hazard and Intervention coaching and Induction Plus™, a two hour informative and motivational induction for projects experiencing a large influx of new labour.