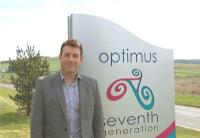 Aberdeen-based behavioural change consultancy Optimus Seventh Generation has strengthened its team with the appointment of Mark Hutchinson as business development manager, and James Cooke as client manager.
Both join the company at a time of significant growth, and will support leading elements of its development strategy, focusing on key customers and the extension of service offerings.
Optimus Seventh Generation will be showcasing its services at Decom Offshore 2015 on the 27 May at the Aberdeen Exhibition and Conference Centre, where both Mr Hutchinson and Mr Cooke will be providing an insight into the company's current and future plans.
Mr Hutchinson joins Optimus Seventh Generation with more than 20 years' experience working in business development and account management. He previously held a number of positons within the oil and gas, food and financial sectors, where he was responsible for implementing strategic growth plans and developing business with large multinationals.