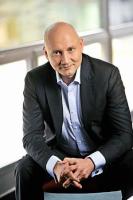 In line with the new "MOL Group 2030 – Enter Tomorrow" strategy, the Board of Directors has approved the organisational and personnel changes with the aim to better support the realisation of the strategic goals.
The Board of Directors appointed Dr Berislav Gaso as MOL Group Upstream Executive Vice President. With this appointment, Dr Gaso also became a member of the MOL Group Executive Board. Dr. Gaso joined MOL Group in January 2010 as an Executive Director for Corporate Services and a member of the Executive Board of INA. In September 2012 he was appointed to be Senior Vice President of Controlling, Accounting and Tax at MOL Group. Since September 2015 Dr. Gaso has been managing the E&P segment in his capacity as the COO of MOL Group Upstream. Under his leadership the operating model has been transformed in MOL Group Upstream to ensure value creation in the segment even in a low oil price environment.
Before joining MOL Group, he spent 5 years with McKinsey & Company as a Junior Partner in the European Petroleum Practice. Dr. Gaso gathered extensive Upstream experience in Western/South Eastern Europe, Russia, Central Asia and the Middle East.
Dr Gaso studied mechanical engineering at the Technical University of Munich (TUM) and the Massachusetts Institute of Technology (MIT). He also studied economics and business administration at the University of St. Gallen (HSG) and the Harvard Business School (HBS).