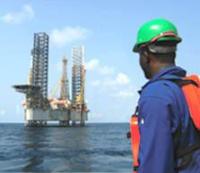 In April 2015 Oriental and Afren plc concluded a mutually agreeable EBOK FIELD Transition Plan, whose timely implementation assures the Governmental Authorities, the Ebok Field Farmors (The NNPC/Mobil Producing Nigeria Unlimited Joint Venture), the employees, contractors and suppliers, and all remaining stakeholders in Oriental and Afren plc, along with the local Nigerian Communities, the Nigeria petroleum industry participants and Neighbors of the Ebok Field, and the Public at large, of the safe and orderly handover of control of Ebok Field operations from Afren to Oriental in the event of an Afren insolvency, which has now most regrettably occurred.
FULL IMPLEMENTATION OF THE PLAN
Oriental announces the full implementation of the EBOK FIELD Transition Plan by Ebok Transition Team appointees of Oriental and Afren. This Transition Plan is required under the Ebok Field Agreements, and was triggered by the Insolvency Announcement made by Afren PLC on July 31, 2015.