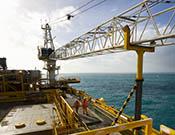 Origin Energy Limited (Origin) Chairman Mr Gordon Cairns announced Mr Steve Sargent has joined the Origin Board as an independent Non-executive Director to fill a vacancy. Mr Sargent also joins the Health, Safety & Environment and Remuneration committees.
Mr Sargent has more than 36 years of global corporate experience in industries including mining, energy and banking and finance. He has held a number of senior leadership positions in Australia and New Zealand, the United States, Europe and Asia. He was formerly a President and Chief Executive Officer of GE Mining, GE's global mining technology and services business.
In a career spanning more than 20 years with the highly respected GE, Mr Sargent also held a number of other operational and leadership positions including Vice President and Officer of General Electric Company, Chief Quality Officer for GE Capital globally and President and CEO for GE Commercial Finance, Europe, and President and CEO GE A&NZ. During his career, he also held roles with Westpac Banking Corporation.
Mr Sargent is also a non executive director of Veda Group Limited, Bond University Limited and the Great Barrier Reef Foundation.