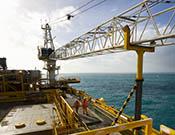 Origin Energy Limited has entered into an underwriting agreement for the sale of the 53.09 percent shareholding in New Zealand Stock Exchange listed energy generator and retailer Contact Energy Limited held by its New Zealand wholly owned subsidiaries. The transaction has been underwritten at a fixed price of $3.05 (NZD 4.65) per share (Sale).
The fully underwritten Sale, which will be conducted via a bookbuild process while Contact shares are in trading halt, will provide approximately $1.18 billion (NZD 1.8 billion) in net proceeds to Origin which will be used to repay debt and redeem $131.24 million (NZD 200 million) of redeemable preference shares issued by Origin Energy Contact Finance No. 2 Limited.
A notice of redemption for the preference shares will be issued shortly after settlement of the Sale. Origin Managing Director, Grant King said, "Today's announcement is consistent with Origin's stated intention to continue to take action to reduce operating and capital costs, realign debt across group entities, and, where appropriate, divest assets.