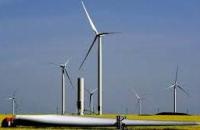 Aconex Limited announced its selection by Otary RS N.V. to manage project information and processes for the development of the EUR 1.3-billion Rentel wind farm off the coast of Belgium.
When completed in 2018, the 288-megawatt, 20-square-kilometer wind farm will generate an estimated 1.1 to 1.2 gigawatt hours per year, enough to power 280,000 homes. The diameter of the giant rotors on the nearly 50 wind turbines will each span more than 150 meters.
Otary is a joint venture between Dredging International, Environmental & Marine Engineering Group; Rent@Port Energy; SRIW Environmental; Socofe; Z-kracht; Power@Sea; Elicio Offshore N.V.; and Aspiravi Offshore N.V. Otary was formed to develop sea-based wind farm projects in Belgium.