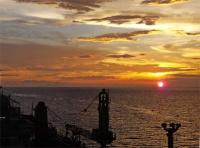 Otto Energy Ltd is pleased to provide an update on key management personnel changes that have been implemented subsequent to the recent appointment of Mr Matthew Allen as Chief Executive Officer.
Mr Paul Senycia has been appointed to the new role of Vice President, Exploration and New Ventures, which will encompass responsibility for continuing the delivery of onshore East Africa new business growth that commenced in 2012. Since joining Otto in April 2010, Paul has played a pivotal role in the Company, including overseeing all exploration activities; leading the decision process to enter East Africa; and coordinating geosciences support for the Galoc Phase II development.
He has over 30 years international oil and gas business experience in North and West Africa, Asia, Australia, North America and Europe, with the majority of his career spent at Woodside Energy (where he was Head of Evaluation) and Shell International. Immediately prior to joining Otto, Paul was the Exploration Manager at Oilex, an ASX-listed oil and gas company with interests in India and Timor Sea.