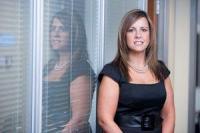 Craig Group is re-launching its global oilfield procurement division at Offshore Europe to demonstrate the major cost-savings it can offer the oil and gas industry. This is in response to the need for greater efficiencies to cope with the sharp drop in oil prices.
Craig International, the new name for Craig International Supplies (CIS), has evolved from an oilfield supply company to a provider of out-sourced procurement services. These services are resulting in major savings for oil companies in time and resources, combined with considerable savings on spend on oilfield products.
Out-sourced procurement management now accounts for almost 90% of Craig International's revenues and this is anticipated to grow dramatically in the next 12 months. By providing a complete procurement service, from raising the requisition, obtaining quotes for best price and issuing the purchase order to organising receipt and delivery of the goods, Craig International guarantees major savings on administrative time as well as the best price for the service or product.