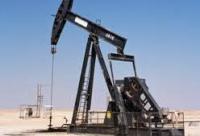 PA Resources announces that the Lille John 2 (LJ2) well was drilled by operator Dana Petroleum Denmark BV to a total measured depth of 1,384m (4540 ft). The Miocene sandstone reservoir originally found oil-bearing in the PA Resources-operated 2011 discovery well Lille John 1 (LJ1), was again encountered in LJ2, fully oil-bearing as prognosed.
The thickness and quality of sandstone reservoir encountered in LJ2 were found as expected to be improved relative to LJ1. The entire reservoir package was cored, a comprehensive log suite gathered and a drill stem test then conducted over the interval.
A stabilised rate of c. 500 barrels of oil per day and c. 0.25 mmcf/d of gas with no water was achieved during the main test flow period which was deliberately conducted at constrained rates in order to avoid risk of sand production. The oil quality was very similar to that found in LJ1 being c. 35° API with no H2S.