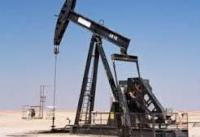 In light of Gunvor Group's decision to withdraw its petition for bankruptcy of PA Resources AB and, together with the bondholders, lend its support to the reorganisation process the board of directors has decided to continue with the corporate reorganisation.
The preliminary plan for reorganisation will be presented by the administrator to the creditor's meeting at the Stockholm District Court this afternoon.
The plan is based on reaching agreement with the company's creditors to provide the company with short-term financing which will support the operations of its subsidiaries in order to maintain the value of the company's asset portfolio, while the board of directors is reviewing its strategic options.