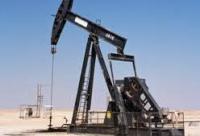 PA Resources' divestment of a 40 percent operating interest in Danish licence 12/06 to Dana Petroleum was formally completed on 14 May and Dana will assume operatorship from 1 June 2014.
As previously advised, PA Resources retains a 24 percent interest in the licence in which Dana will in the fourth quarter of 2014 drill an appraisal well on the Lille John oil discovery.
The intended partial divestment to Dana of an interest in PA Resources' German Licence B20008/73 is proceeding through the regulatory approval process.