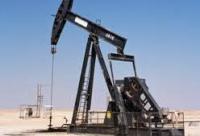 PA Resources has reached agreement to dispose of its 30 percent interest in Netherlands offshore Blocks Q7 and Q10a to Tulip Oil, subject to regulatory approval.
Tulip Oil will pay a consideration of GBP 1 million (SEK 12 million) on completion of the transaction, with a further payment contingent on certain asset milestones being met.
Reflecting only the firm consideration, the transaction results in a book loss of approximately SEK 19 million, which will be recorded in the fourth quarter.