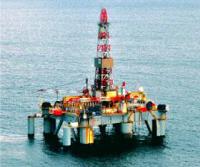 PA Resources has decided to reduce the company's corporate organisation in order to reduce cost. The company's cost reduction efforts will entail several organisational and management changes.
The company's London office, which is tasked with the management of the North Sea assets and group exploration activities, will close at the end of 2015, and all the staff relating to these activities will leave the company. The corporate headquarters in Stockholm will remain but with reduced manpower to manage the completion of the sales process and handle the administration.
Kevin McGrory, General Counsel, and Graham Goffey, SVP for Exploration and MD for the North Sea and West Africa, whose employment ends at the end of 2015 have been retained, together with a number of other key staff, as consultants to support the sales process.