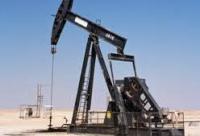 At an investor conference in London, PA Resources' CEO Mark McAllister will comment on the latest development of the business.
Tunisia
An updated plan of development (POD) for the Zarat field making optimum use of the existing Gulf of Gabes infrastructure is being prepared in co-operation with ETAP, the Tunisian state oil company, and is on schedule for completion in mid-2014.
Additionally, the Zarat Unitisation and Unit Operating Agreement (UUOA) is in an advanced state of negotiation. With an interim Government now in place, approval for the renewal of the Zarat licence (Avenant 5) is expected shortly and completion of the farmout to EnQuest should follow in the second quarter.