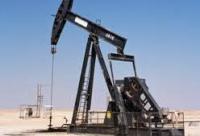 PA Resources announces further success in the UK's 28th Seaward Licensing Round through the award of Block 21/24b to a group comprising of PA Resources (33.33 percent), First Oil and Gas (33.33 percent, operator) and Dyas UK (33.33 percent).
Block 21/24b contains the undeveloped West Teal oil discovery and similar prospectivity, on which the group has bid a contingent well in the initial four year licence term.
PA Resources CEO Mark McAllister commented 'We are delighted to announce this second Central North Sea licence award, which complements our earlier announced award of Blocks 22/18c and 22/19d containing the large Ekland prospect.
Our 28th Round awards are in proven plays near to infrastructure and contain a balanced combination of existing discovered resources that can be re-assessed with the benefit of new 3D seismic data, and material exploration prospectivity'.