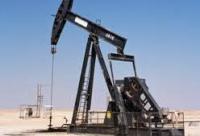 After the PA Resources' board of directors had prepared a balance sheet for liquidation purposes which showed that the company's shareholder's equity is less than one-half of the registered share capital the board of directors convened, pursuant to the Companies Act, an extraordinary general meeting of shareholders to decide whether or not the company shall go into liquidation.
At such extraordinary general meeting previously today the shareholders resolved, as recommended by the board of directors, that the company shall not be liquidated, but carry on its business.
The Companies Act stipulates that a new general meeting of shareholders shall be held within eight months at which the shareholders shall resolve on the issue of liquidation once again. In conjunction with the new general meeting the board of directors shall prepare a new balance sheet for liquidation purposes. If this new balance sheet does not show that the company's shareholder's equity has been restored and amounts to at least the registered share capital then the company is required to go into liquidation.