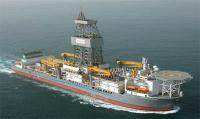 Pacific Drilling S.A. has signed a revolving credit facility with an aggregate principal amount of up to $500 million.
Prior to delivery of the Pacific Zonda, up to $350 million is available under the $500 million revolving credit facility. The remaining $150 million will become available following the delivery of the Pacific Zonda upon entry into a satisfactory drilling contract.
CFO Paul Reese commented, 'The new revolving credit facility, when combined with our existing facilities, addresses our expected financing needs until our 7.25 percent bonds mature at the end of 2017.'
The revolving credit facility has a maturity date of five years after the delivery date of the Pacific Zonda. Borrowings under the revolving credit facility bear interest at LIBOR plus a margin ranging from 1.75 percent to 2.5 percent based on the company's leverage ratio. No amounts were drawn under this revolving credit facility in connection with the closing of the transaction.