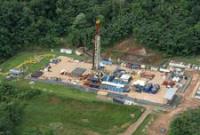 Pacific Exploration & Production Corp. announced the retirement of Mr. José Francisco Arata as President and director of the Company effective immediately.
Ronald Pantin, Chief Executive Officer of the Company, commented: 'On behalf of the Company and the Board of Directors, I would like to extend our heartfelt thanks to José Francisco, who throughout the history of the Company has been a key member of management and one of its driving forces. We will surely miss his contributions and service to the Company and truly wish him all the best in his future endeavours.'
Mr. Ronald Pantin will be taking over the responsibilities of President in addition to his present responsibilities as Chief Executive Officer.
Miguel Rodriguez, Lead Independent Director of the Company, commented: 'José Francisco played an instrumental role in the emergence of Pacific as the leading independent exploration and production company in Latin America. I would like to thank him for his leadership in growing the business and wish him continued success.'