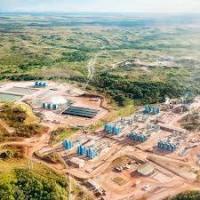 Pacific Rubiales Energy Corp. has entered into an agreement in principle (the "Agreement") with Alfa S.A.B. de C.V (ALFA) in connection with the formation of a joint venture company in Mexico on a 50/50 basis (the "Joint Venture").
The Joint Venture will also allow for: (i) the joint study of, and bidding on, assets in Mexico's initial oil and gas bid round in 2015 (the "First Bid Round"); (ii) the acquisition of services contracts with a view to migrating them to exploration and production contracts; (iii) the development or petroleum and natural gas assets in Mexico; and (iv) the development of any business ancillary to the petroleum business in Mexico, including mid-stream projects.
Under the terms of the Agreement, Pacific Rubiales and ALFA will jointly identify, discuss, evaluate and undertake the Joint Venture prior to the First Bid Round. The Joint Venture remains subject to any applicable regulatory approvals and the determination of the Joint Venture structure pursuant to a definitive agreement.