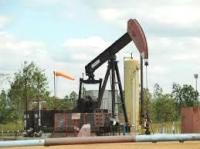 On November 5, 2014 Pan Orient Energy Corp. had entered into an agreement for the sale of a 50-per-cent equity interest in subsidiary Pan Orient Energy (Siam) Ltd. to a wholly owned subsidiary of Sea Oil Public Company Limited, of Thailand, for a cash price of USD $42.5 million, including a working capital adjustment of USD $2.4 million. Pan Orient Energy (Siam) Ltd. holds Pan Orient's 100% interest in Concession L53/48 in Thailand.
On January 12, 2015 Pan Orient was informed that Sea Oil required additional time to complete certain closing conditions to be satisfied by it. Accordingly, Pan Orient and Sea Oil had agreed to delay closing of the transaction for up to three weeks.
On February 2, 2015 Sea Oil and Pan Orient have satisfied the conditions to closing and accordingly a USD $38.5 million wire transfer has been initiated to the account of Pan Orient.