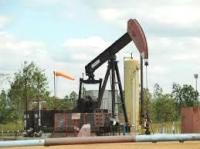 Pan Orient Energy Corp. is pleased to announce the results of a recently completed third party engineer NI-51-101 compliant Prospective Resource Report for the Anggun Prospect, East Jabung Production Sharing Contract (PSC), Indonesia effective June 30, 2015 and conducted by Gaffney Cline & Associates (GCA).
Highlight •Mean estimated ultimate recoverable ("EUR") oil Prospective Resources of 44, 28 and 51 million barrels net to Pan Orient's 49% working interest in three respective potential reservoir horizons at the Anggun prospect.
Pan Orient President and CEO Jeff Chisholm commented: "We are very pleased to disclose to shareholders the third party engineer estimates for a prospect of a size that is typically found only in deepwater or very remote areas of the world. The Anggun prospect is a relatively shallow, onshore, high impact target adjacent to existing infrastructure and possesses some of the best fiscal terms in Indonesia. Success at Anggun would have the potential to materially transform Pan Orient within a framework of manageable appraisal and development costs and in the context of Pan Orient's available financial resources. Lastly, we are pleased to be partnered with the operator Talisman Energy Inc., one of the most experienced operators in South Sumatera, Indonesia."