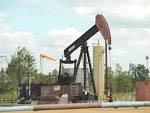 On February 19, 2014 the L53-G field production environmental impact assessment (EIA) was approved by the Government of Thailand. The three L53-G wells that had been shut-in awaiting EIA approval, commenced production shortly thereafter. Total L53 Concession production is currently 1,112 BOPD and has averaged 1,118 BOPD since February 20, the first day all the L53-G wells had been on production for a full 24 hour period.
L53A Central Exploration Well
The L53-A Central high impact exploration well is currently setting casing at a depth of 225 meters and is anticipated to reach total depth in approximately 10 days.
Indonesia Operations
In response to the January 31, 2013 date for farm-in proposals to be submitted for the Batu Gajah and East Jabung Production Sharing Contracts ("PSC's"), Pan Orient has received requests from companies seeking either a) a timeline extension to evaluate the recently completed 2D seismic in East Jabung and 3D seismic processing just completed in Batu Gajah PSC, or b) received proposals conditional upon final review of this recently acquired seismic data.