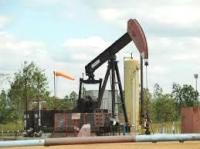 Pan Orient Energy Corp. has entered into an agreement for the sale of a 50 percent equity interest in subsidiary Pan Orient Energy (Siam) Ltd. to a wholly owned subsidiary of Sea Oil Public Company Limited (Sea Oil) of Bangkok, Thailand, for a cash price of $42.5 million (CAD 48.3 million), including a working capital adjustment of $2.4 million (CAD 2.7 million). Pan Orient Energy (Siam) Ltd. holds Pan Orient's 100 percent interest in Concession L53/48 in Thailand and will remain as the operator.
The transaction is anticipated to close on or about Jan. 12, 2015. The sale and purchase agreement contains customary representations, warranties, covenants and indemnities in favor of Sea Oil. Closing is subject to Sea Oil shareholder approval (at a meeting scheduled for Dec. 17), financing, certain regulatory and other third party approvals and waivers, as well as other customary closing conditions.
A $4 million break fee is payable by Sea Oil if shareholder approval or financing is not obtained. It is anticipated that net proceeds to Pan Orient, after closing adjustments, a 3 percent finder's fee, tax and other costs, will be approximately $40.9 million (CAD 46.5 million). A two appraisal well and one exploration well drilling program in Concession L53/48 is expected to commence shortly after closing in January 2015.